We've heard your requests for a way to allow multiple team members to manage your RimuHosting services without sharing login credentials. Today, we're excited to introduce the first version of this much-anticipated feature.
Why Multi-User Access?
Imagine you're a business owner who initially set up the RimuHosting account. Now, you want to delegate day-to-day operations to a technical expert or an administrative staff member. Our new multi-user access feature allows you to do just that. Whether that is technical person managing your servers, or an administrative person handling your billing.
How it works
You can now designate additional users who should have access to your account. Once nominated, these users will have full access to your account, meaning they can perform all the actions you can. In the future, we plan to offer more granular control, such as limiting access to billing information or specific servers.
Multiple Accounts, One Login
This feature also allows a single user to access multiple RimuHosting accounts. This is particularly useful for developers who manage services for different clients. A single login will enable them to switch between multiple accounts effortlessly.
Navigating the Control Panel
A new "Account Access" option is now available in the control panel.
By default, you'll be logged in as yourself, accessing your own account details.
If you have access to multiple accounts, you can easily switch between them.
Account owners can view who has access to their account and remove associated users' access if necessary.
The new 'Account access' option in the control panel: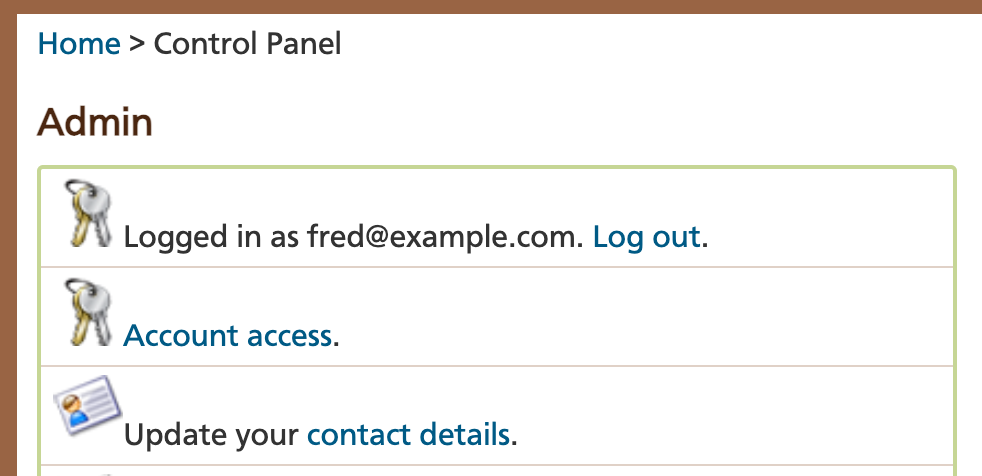 By default you are logged in as yourself and you are accessing your own details:

When you have access to multiple accounts, you can switch between accounts. For example here Fred is accessing John's account.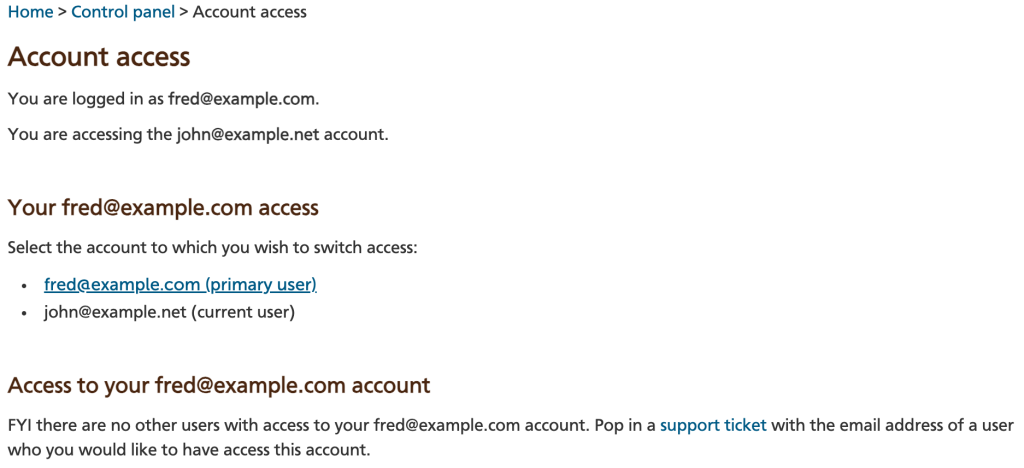 John can see who has access to his account. And remove them should he wish to.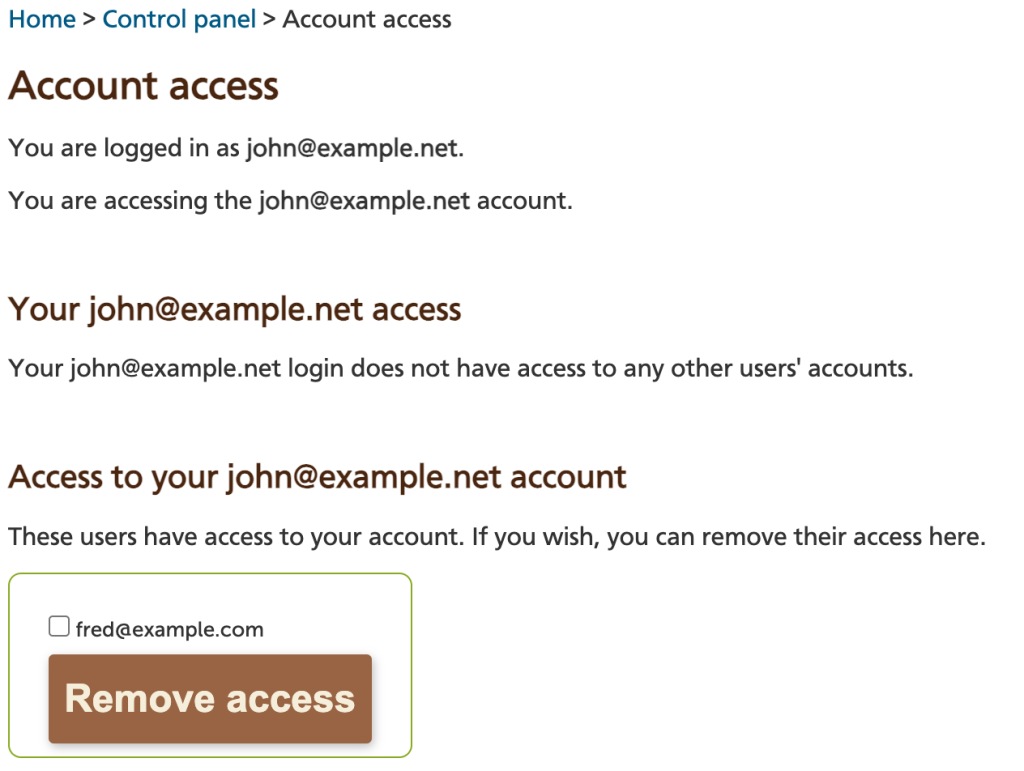 Each login operates in the context of one account at a time. If you try to access something from a different account context you would get a message prompting you to switch account context (iff you have access to that account).

How to Get Started
To activate multi-user access, visit https://rimuhosting.com/cp/account.jsp. For now, you'll need to submit a support ticket that includes the email address of the person you'd like to grant access to your account.
Coming Soon to Other RimuHosting Services
We'll be extending this feature to our other services, including Zonomi, Bakop, Woop.Host, 25Mail.St, and Pingability, in the near future.
We Want Your Feedback
Your input is invaluable to us. Please share your thoughts as we continue to refine and expand this feature.