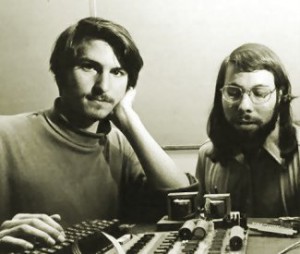 RimuHosting is looking for experienced Linux sysadmins to provide support to our hosting customers as well as to help build and maintain our global hosting infrastructure.
About RimuHosting:
Founded in 2003.
One of the original 'cloud' hosting providers.
Provides affordable, fast virtual machines
Provides high end hardware for customers running dedicated server clusters.
Key data centers in London, Frankfurt, Brisbane, Auckland and Dallas.
Global customer base.
Operates email, monitoring, DNS, and remote backup software as services.
24x7x365 support with a follow-the-sun support team.
A core group of us work out of our Cambridge-based offices in the heart of idyllic Waikato.
We are looking for people to help build and maintain our hosting infrastructure:
Install Linux distros on servers (partitioning, RAID setups, familiarity with PXEBoot)
Are familiar with server hardware (so you are able to direct data center staff in selecting memory types and where to install it, hard drives)
Manage software RAID setups (removing failed drives, hot swapping in new drives).
Perform simple switch configurations (changing vlans, port speeds).
Perform project work: setting up DNS server clusters; scripting CoreOS/Deis/Docker/Kubernetes setups; configuring widely distributed VPNs
Typical sysadmin customer support work:
Tweaking Apache setups
Ordering and installing SSL certs
Troubleshooting performance issues
Recommending and pricing out solutions for customers
Installing webapps (e.g. wordpress and drupal)
Advising customers on appropriate solutions for their needs.
We are looking for people who:
Write clearly, concisely.
Are professional, friendly, respectful and helpful (with colleagues and customers).
Are smart (regarded as having god-like Linux skills by the developers and customers you currently work with).
Probably have a university degree (but maybe not a tech degree)
Have 2 or more years working in IT, preferably providing support to end users.
We are seeking 1 or 2 full time staff for our Cambridge office:
Can relocate to Cambridge (ideally).  Telework may be an option for the right candidate.
Work on one or both weekend days.
Flexible hours (typically core hours of 1000-1600 NZT)
Salary range depending on experience $50K -90K+ NZD.
We are also seeking one staff member to work NZT M-F 1800-2359 (=UTC 0600-1159).  Telework (from a non-NZ location even) is fine for this shift.  It may suit someone in a European timezone.  Hourly rate of 14 to 22+ USD depending on experience.
To apply, tell us a bit about yourself over here: